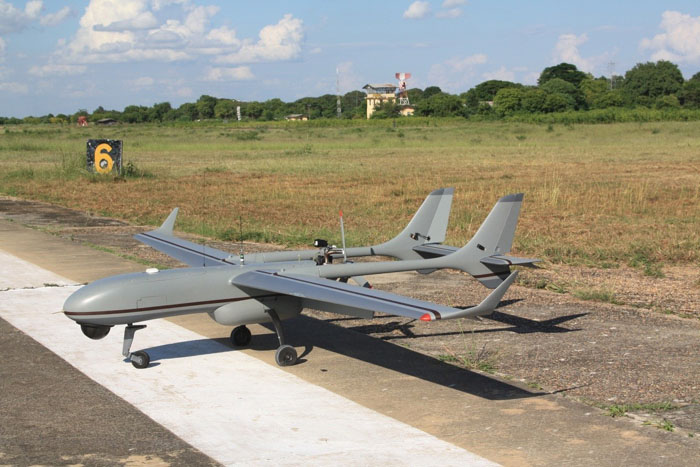 1. Summary
The "Eagle eyeⅡ" UAV System is a small-sized tactical UAV system. The designing goal of "Eagle eyeⅡ" UAV System is: For the users 'needs to be the first, we have developed a kind of multifunctional UAV System that can operate on the complex terrain and weather conditions.
1) High-integrated: the whole system has been integrated into Eagle eye Ⅱ Chassis vehicle, which is particularly convenient for rapid maneuvering of the system.
2) Humanized-design: That contains Autonomous landing capacity, Voice alarm system, Car-Carrying pull-type transport pallet, Collapsible catapult frame, Automatic receiving antenna, Pull-type conference table, Collapsible sleeper,
Humanized seats and so on, these designs do all show the concepts of customer first.
3) Multi-Functional: allocate 3 combat aircrafts. respectively carrying different mission equipment: visible light /laser ranging, Infrared light /laser ranging Synthetic aperture radar(SAR).The Light motor, Infrared machine and Radar machine can meet the needs of different customers in different conditions.
4) All-weather defense capability: The application of Air ejection and Parachuting technique made the system can operate in different conditions; and electro thermal membrane heating and Nano coating technique made it deicing; SAR made it can obtain intelligence in complex situations.
5) Tactical Technical specifications:
Ceiling: 4000m
Radius: 100km
Duration: >4h
Payload: 20kg
Cruise Speed: 120-150 km/h
2. System Scheme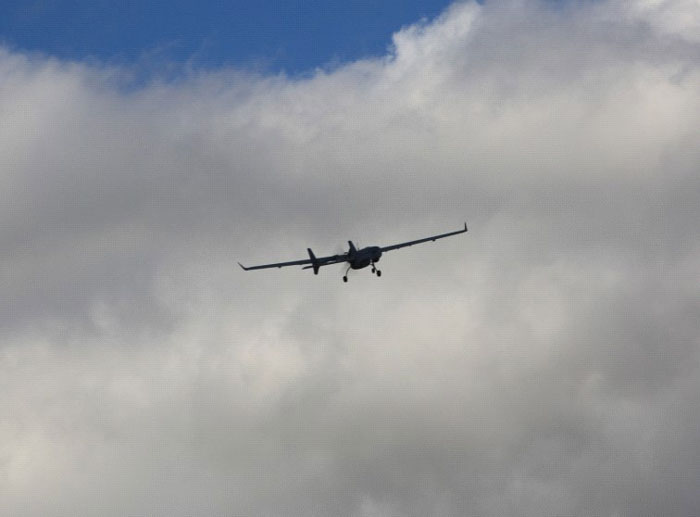 1)Structure
2) Parameter:
Take-off weight: 120 kg Fuel weight: 30kg
Payload: 20kg Net weight: 65kg
Length: 2900mm Wingspan: 4900mm
3) Power plant
Using L275E two-stroke gasoline engine with dual cylinder, matches 32*14 pushing propeller with 2 blades.
4) Elevating mode
It has two kinds of Take-off modes which contains wheel sliding and air ejection. While two of landing that contains gliding and parachuting.
5) The configuration scheme of the payload The whole system can be equipped with three UVAs, they mainly contain: one Light motor, one Infrared machine, one Radar machine, Customers can choose suitable configuration scheme of the payload according to their actual demands. We have resolved multinomial key technical problems, and finished blowing tests, flight test, ejection test, software simulation test, roadster test and so on.